Jobs at elmatrix
We are an efficient, agile and diverse team with many years of experience in different areas.
We are always looking for world-class additions to our engineering team, sales team, marketing team or our management team. You are a great fit, if you value loyalty, efficiency, innovative processes and methods, little to no hierarchy, if you are capable of thinking by yourself, if you are pro-active and if you are capable of smiling from time to time.
Our company is structured like this: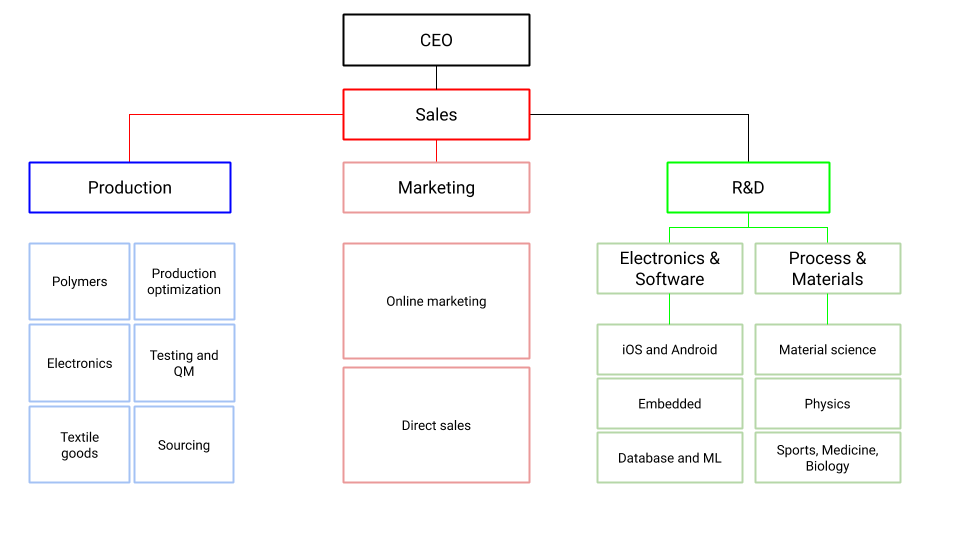 We offer an environment where everyone can grow their skills and personality as well as share their experience and know-how.
We are looking for: